When I moved here little over five years ago, it wasn't that easy to find
English language books. There was of course the huge store on Wangfujing and a
few more scattered around the city where you could perhaps find some magazines,
too.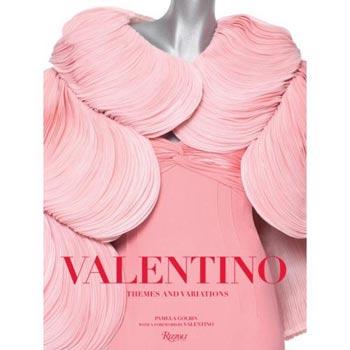 Valentino: Themes and Variations by Pamela Golbin
These days it's very different. I like the Garden bookshop close to the post
office on Jianguomen opposite all the embassies because even though it doesn't
offer as large a variety as, say, the Bookworm in Sanlitun, it still has a
couple of publications I haven't found in any other. Best of all there aren't
too many people walking around which is what I enjoy best.
I say all this because I've bought (yet) more books during a trip aborad last
week. And, sitting at home today, I'm making a silent (and now public) vow to
create more time in my day each day to read what I have neglected over the past
year.
Every morning I read at least two newspapers, scour the news headlines on the
web and check the wire services just to make sure I'm up to date with what I
need for work. I'm very good at this. perhaps, too good. Because, I have a
mountain of books and magazines at home.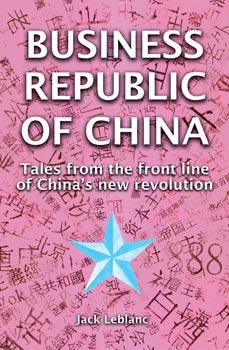 Business Republic of China by Jacques
Le Blanc
To remedy that, I'm going to prioritise by starting (and in some cases
finishing) books that have been written by friends. Here is my list:
1. Valentino: Themes and Variations by Pamela Golbin (I went to the exhibtion
in Paris last year folliwjng the designer's retirement. Absolutely fantastic.
Ditto for the book.)
2. Business Republic of China by Jacques Le Blanc (Excellent reviews. And of
what I've read so far, so easy and entertianing to get through.)
3. Children of the Night by Madsen Pirie (I've started, but haven't finished.
Part of a trilogy of children's books by a very good friend.)
4. Soeharto: The Life and Legacy of Indoensia's Second President by Retnowati
Abdulgani (I read a couple of chapters on the plane from Jakarta two weeks
ago.)
By the way, I'm on Twitter... check my daily updates, program times and what
I'm up to, Also, send me questions which I will TRY to answer! Click here...